Nostalgia Filter: Bonding Through Shared Culture
It's interesting to know how people from different culture bond with similarly shared mass media. And it is also interesting to know that apparently, I watched a lot of TV back when I was little, heh.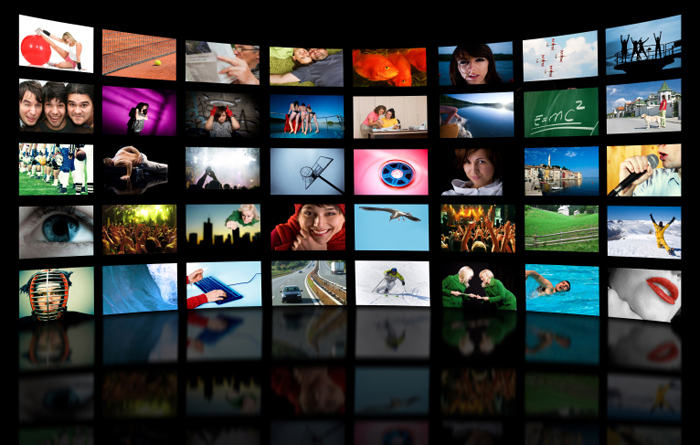 Not my childhood (defeatdiabetes.org)
Anyway, compared to people from, let's say, the United States, where mass media is equal to a worldwide phenomenon, it's pretty common to see that your childhood!=other people from different countries'. This definitely happens when a lot of British friends talked about TV shows they watched and children show they're fond of. Afraid not! As an Indonesian, I have experienced foreign culture during my childhood by…watching a lot of TV!
British/ United Kingdom
In general British culture is pretty widely known, but you definitely have some surprises. I'm definitely not into pop culture, so my Bryan Adams discography is only Everything I do, I do it for you (and one or more two songs), which is a blasphemy apparently. Other than that, I've just known that Westlife was not as famous as I thought they were, as my Westlife discography is definitely bigger than a British friend who I know has a lot of general knowledge (pretty small sample here) (no thanks, Nikita). Other than in music, interesting tidbits were that Teletubbies and Tweenies (both aired in Indonesia) were British shows.
I also remember that Crystal Maze used to be aired in TVRI(?) back then. It's a dear show.
Malaysia-Brunei
"Bisa cakap Malay?" is a common question when you stumbled upon vaguely Malay-looking people. There are a lot of Indonesian and Malay people in the UK/London especially, and although it's OK to mistook Indonesian as Malay and vice versa, there are a lot of eye-gauging going on when you meet one when you walk outside.
As Indonesian medias were spread more to Malaysia-Brunei than the opposite, there are still Malay (so far I haven't watched any Bruneian one) pop culture sipping into Indonesia. The most famous one is definitely Upin-Ipin (everyone suddenly spoke faux-Malay back then), and Siti Nurhaliza. Some of my Malay music memory includes Isabela by Tema and my and my brothers going-to-grandpa's house staple (don't ask) Raihan – Demi Masa.
As I have a very typical Javanese face, a lot of unexpected Malay people said hi to me, the most surprising was that one time in Reykjavik (he's a Tamil-Malaysian in a holiday).
The Philippines
OK, I seriously need to think hard about this one quiz show (and, as I remember, I write this post), Eat Bulaga. We have our Indonesian version (which I didn't watch as I wasn't into TV anymore) between 2012-2014. Other than that, some of my vivid The Philippines related pop-culture are Christian Bautista (The Way You Look at Me) and Rivermaya-You'll be Safe Here
Thailand
OK, this is definitely not my domain anymore (as I never watched Thai shows). I don't exactly think there's any in Indonesian television, but Thai horror movies were played in the cinemas, as well as Thai romance movies. I wasn't a fan of both so didn't really watch them, but out of my head: Nang Nak was really popular back then.
The Netherland, Belgium
A few European comic titles I'd read, shamelessly copied from my Tintin in London article
Deni the Fishman – Fishboy: Denizen of the Deep and Mr Beard – Douwe Dabbert. I enjoy a lot of European comics back then. This also includes Bobo Magazine
Dutch version of Bobo
Turkey
Turkey soap operas were started to be shown on Indonesian TV when I was pretty old already. Elif was apparently very famous for housewives. From this list ( in Indonesian), you can see that I'm really backward in Indonesian TV after high-school.
India
OK, I confess I didn't really watch Indian movies (even though they're aired back when I watched a lot o TV). I do know the synopsis though (and the tone of the songs, because they're THAT famous and everyone watched them back then).
Kuch Kuch Hota Hai was definitely the most famous (Shah Rukh Khan and Kajol were household name back then). Khabi Khushi Khabie Gham? Can't really recall most of the titles, sorry (I've told that I wasn't a fan, right?)
For Three Idiots it was famous when I was in the university, but I think it's not that nostalgic for me (as it's when social media was pretty big already).
For cartoons, this was pretty recent but Mahabharata definitely hit big in Indonesia (you can saw by the amount of children t-shirts with a show's image).. And wow, I don't know what most of these are.
Mexican, Colombian
OK, I confess that I watched one or two telenovela episodes, but definitely didn't follow them religiously. Amigos X Siempre (Mexican) was definitely the most famous. There were quite a lot of other Mexican ones: Carita de angel, Marimar, Esmeralda(?), Rosalinda(?). Yo Soy Betty, la Fea (Colombian) was also very huge. Interestingly I have never discussed about them with Mexican friends, ahah. Need to do it asap.
Chinese, Hongkong-ers and Taiwanese
I really have fun with this one, ahaha. I had quite the bonding time with Chinese students in my lab discussing this. Chinese students generally expect people to know about Bruce Lee, Jet Lee, or Jackie Chan, but definitely not Huang Zhu Ge Ge (Princess Pearl) and Legend of Condor Heroes. As discussed here, we had quite a lot (with dubbed songs!). Other than those mentioned there were Taiwanese ones too: At the Dolphin Bay, Meteor Garden (have a memory of a friend butchering the soundtrack in front of a Chinese-Malaysian friend and a lot of Meteor Garden bonuses from magazines). Also, after some reminding, apparently Bo Bo Ho original name was Hao Shaowen.
Russia
Russia, oh how I forget Russia. Masha and the Bear (Russian: Маша и Медведь) was huge, HUGE for children, I told you. I only passed by when my nieces and nephews watched it so no real memory, but when all the balloons sold for children near the Ied prayer location was Masha, you know that it's a children favourite.
Korean
OK, I think nowadays Korean dramas and Korean shows are pretty popular worldwide, so generally Korean people expect that people who go to South Korea have encountered them somewhat. Some interesting experience was that the most basic of K-pop loving friends had a lot more knowledge about idol-music discography compared to male university students (anecdotal, of course).
I really didn't watch Korean drama, but my friends had fond memories of Winter Sonata and Full House (shout for R who skipped cram school to watch, aha)
Japanese
Eh, I think Japanese people also know that anime/ manga had their own niche so they weren't surprised. They were surprised, however, when listening to 20-or so teenagers singing soundtrack of Doraemon. It's not as famous as it's in Indonesia (after 20+ years of airing and re-airing)
Arab-speaking country & Muslim majority country
It is definitely more common in Indonesia/ Malaysia or the Middle East, but being a Muslim (who sadly can't really speak Arabic fluently) has definitely gotten me some interesting experience in the UK, as well as traveling to other countries like Morocco (expected, as Muslim majority) and Austria (meet a Muslim friend there). After some discussion with an Arab-speaking friend, apparently, Egypt soap operas are famous in Arabic-speaking parts of the world, haha.
OK, those are some random multi-culture – nostalgia post. I'm actually pretty surprised at how many foreign media they were in Indonesian television. I'm sure there should be at least a country that I didn't mention. Is there any shows/ music that are unexpectedly popular in your country compared to the rest of the world?
Posted on February 24, 2018, in Nostalgizing, Reading, Watching and tagged comic, countries, india, japan, korea, malaysia, media, mexico, nostalgia filter, tv, uk. Bookmark the permalink. Leave a comment.